Flights, Arrivals & Departures at Larnaca Airport
Origin
Airline
Flight no.
Scheduled
Est./Actual
Status
Rome (FCO)
Cyprus Airways
CY341
00:10
00:18
Landed
Yerevan (EVN)
Wizz Air
W64550
00:30
03:13
Landed
Paris (BVA)
Wizz Air
W64596
00:40
01:07
Landed
Athens (ATH)
Aegean Airlines
A3910 expand_more(2)
01:10
02:15
Landed
Athens (ATH)
Cyprus Airways
CY4910
01:10
02:15
Landed
Athens (ATH)
Olympic Air
OA6910
01:10
02:15
Landed
London (LHR)
British Airways
BA672 expand_more(1)
01:10
01:43
Landed
London (LHR)
American Airlines
AA6702
01:10
01:43
Landed
Beirut (BEY)
Cyprus Airways
CY123 expand_more(1)
01:25
01:02
Landed
Beirut (BEY)
Aegean Airlines
A33483
01:25
01:02
Landed
London (LGW)
TUI
BY4498
01:25
01:12
Landed
Athens (ATH)
Cyprus Airways
CY315 expand_more(1)
02:15
02:18
Landed
Athens (ATH)
Aegean Airlines
A33490
02:15
02:18
Landed
Frankfurt (FRA)
Lufthansa
LH1294 expand_more(1)
02:20
02:30
Landed
Frankfurt (FRA)
United Airlines
UA9598
02:20
02:30
Landed
Zurich (ZRH)
Edelweiss Air
WK368 expand_more(1)
02:35
03:15
Landed
Zurich (ZRH)
Swiss
LX8368
02:35
03:15
Landed
Luton (LTN)
Wizz Air
W64461
03:10
04:40
Landed
Belgrade (BEG)
AirSERBIA
JU886
03:20
03:27
Landed
London (LGW)
Wizz Air
W65749
04:30
05:54
Landed
Tel Aviv Yafo (TLV)
Smartwings
IZ1161
06:30
06:44
Landed
Tel Aviv Yafo (TLV)
Smartwings
IZ165
07:00
09:33
Landed
Beirut (BEY)
Middle East Airlines
ME500
07:42
07:23
Landed
Manama (BAH)
Gulf Air
GF944 expand_more(1)
08:30
08:07
Landed
Manama (BAH)
Etihad Airways
EY3170
08:30
08:07
Landed
Prague (PRG)
Smartwings
QS1108 expand_more(1)
08:30
08:14
Landed
Prague (PRG)
Czech Airlines
OK4404
08:30
08:14
Landed
Haifa (HFA)
Universal Air
VO551
08:55
07:54
Landed
Tel Aviv Yafo (TLV)
El Al
LY5141
09:05
08:56
Landed
Tel Aviv Yafo (TLV)
Wizz Air
W64606
09:15
09:21
Landed
Athens (ATH)
Aegean Airlines
A3902 expand_more(2)
09:20
09:13
Landed
Athens (ATH)
Cyprus Airways
CY4902
09:20
09:13
Landed
Athens (ATH)
Olympic Air
OA6902
09:20
09:13
Landed
Vilnius (VNO)
Wizz Air
W68043
09:55
10:10
Landed
Athens (ATH)
Swiftair
WT144
10:00
Unknown
Tel Aviv Yafo (TLV)
Smartwings
6H587
10:05
10:06
Landed
Vantaa (HEL)
Norwegian
D82976
10:25
10:17
Landed
Katowice (KTW)
Wizz Air
W61251
10:25
10:13
Landed
Leipzig-halle (LEJ)
Compass Air Cargo
QY7060
10:32
10:21
Landed
Gdansk (GDN)
Wizz Air
W61791
10:40
10:45
Landed
Rome (FCO)
Wizz Air
W48267
10:45
10:42
Landed
Wroclaw (WRO)
Wizz Air
W64582
10:55
10:40
Landed
Rhodes (RHO)
JetStream
JSH68
11:03
11:17
Landed
Oslo (OSL)
Jettime
JTD951
11:04
11:08
Landed
Athens (ATH)
SKY express
GQ600
11:10
11:21
Landed
Dubai (DXB)
Emirates
EK109 expand_more(1)
11:10
10:37
Landed
Dubai (DXB)
Qantas
QF8109
11:10
10:37
Landed
Athens (ATH)
Cyprus Airways
CY311 expand_more(1)
11:15
11:15
Landed
Athens (ATH)
Aegean Airlines
A33487
11:15
11:15
Landed
Cairo (CAI)
Egyptair
MS743 expand_more(2)
11:35
11:46
Landed
Cairo (CAI)
Ethiopian Airlines
ET1463
11:35
11:46
Landed
Cairo (CAI)
Etihad Airways
EY4960
11:35
11:46
Landed
Copenhagen (CPH)
Jettime
JTD375
11:43
11:53
Landed
Norrkoping (NRK)
Jettime
JTD705
11:43
12:01
Landed
Warsaw (WAW)
Wizz Air
W61551
11:45
14:44
Landed
Copenhagen (CPH)
Sunclass Airlines
DK1192
11:55
11:58
Landed
Athens (ATH)
Aegean Airlines
A3912 expand_more(2)
12:05
11:49
Landed
Athens (ATH)
Cyprus Airways
CY4912
12:05
11:49
Landed
Athens (ATH)
Olympic Air
OA6912
12:05
11:49
Landed
Doha (DOH)
Qatar Airways
QR265 expand_more(4)
12:05
11:41
Landed
Doha (DOH)
Royal Air Maroc
AT5728
12:05
11:41
Landed
Doha (DOH)
RwandAir
WB1102
12:05
11:41
Landed
Doha (DOH)
SriLankan Airlines
UL3136
12:05
11:41
Landed
Doha (DOH)
Virgin Australia
VA6011
12:05
11:41
Landed
Gothenburg (GOT)
Sunclass Airlines
DK1790
12:10
12:13
Landed
Athens (ATH)
Wizz Air
W64562
12:25
12:39
Landed
Oslo (OSL)
Sunclass Airlines
DK1602
12:35
12:36
Landed
Oslo (OSL)
Sunclass Airlines
DK1572
12:40
12:30
Landed
Tel Aviv Yafo (TLV)
Cyprus Airways
CY111
13:00
13:36
Landed
Vienna (VIE)
Austrian Airlines
OS837
13:40
13:31
Landed
London (LHR)
British Airways
BA664 expand_more(1)
13:50
13:34
Landed
London (LHR)
American Airlines
AA6761
13:50
13:34
Landed
Prague (PRG)
Wizz Air
W64600
13:55
14:18
Landed
Athens (ATH)
Gulf Air
GF945 expand_more(1)
14:10
14:38
Landed
Athens (ATH)
Etihad Airways
EY3171
14:10
14:38
Landed
Tbilisi (TBS)
Georgian Airways
A9773
14:40
14:52
Landed
Umea (UME)
Fly2Sky
TT1134
14:41
15:02
Landed
Athens (ATH)
Aegean Airlines
A3904 expand_more(2)
14:50
14:51
Landed
Athens (ATH)
Cyprus Airways
CY4904
14:50
14:51
Landed
Athens (ATH)
Olympic Air
OA6904
14:50
14:51
Landed
Munich (MUC)
Lufthansa
LH1768 expand_more(1)
14:50
15:07
Landed
Munich (MUC)
United Airlines
UA9374
14:50
15:07
Landed
Thessaloniki (SKG)
Wizz Air
W64594
15:10
14:47
Landed
Iasi (IAS)
Wizz Air
W43693
15:35
15:23
Landed
Frankfurt (FRA)
Lufthansa
LH1292 expand_more(2)
15:50
15:51
Landed
Frankfurt (FRA)
Air Canada
AC9027
15:50
15:51
Landed
Frankfurt (FRA)
United Airlines
UA9377
15:50
15:51
Landed
Cairo (CAI)
Cyprus Airways
CY131 expand_more(1)
16:00
15:54
Landed
Cairo (CAI)
Aegean Airlines
A33485
16:00
15:54
Landed
Haifa (HFA)
Universal Air
VO553
16:25
15:05
Landed
Vienna (VIE)
Austrian Airlines
OS831
16:30
16:22
Landed
Tel Aviv Yafo (TLV)
El Al
LY5131
16:35
16:27
Landed
Luton (LTN)
Wizz Air
W64459
17:10
16:43
Landed
Paris (CDG)
Cyprus Airways
CY381
17:20
17:16
Landed
Zurich (ZRH)
Condor
DE1472
17:30
17:29
Landed
Thessaloniki (SKG)
Aegean Airlines
A3546 expand_more(2)
17:40
17:24
Landed
Thessaloniki (SKG)
Cyprus Airways
CY4546
17:40
17:24
Landed
Thessaloniki (SKG)
Olympic Air
OA6546
17:40
17:24
Landed
Heraklion (HER)
Aegean Airlines
A3468 expand_more(2)
17:45
Unknown
Heraklion (HER)
Cyprus Airways
CY4468
17:45
Unknown
Heraklion (HER)
Olympic Air
OA6468
17:45
Unknown
Thessaloniki (SKG)
Wizz Air
W64566
17:50
18:17
Landed
Amman (AMM)
Royal Jordanian
RJ133 expand_more(1)
17:55
17:44
Landed
Amman (AMM)
Etihad Airways
EY5307
17:55
17:44
Landed
Bari (BRI)
Air Hamburg
AHO713
17:55
18:00
Landed
London (LHR)
British Airways
BA662 expand_more(1)
18:05
17:58
Landed
London (LHR)
American Airlines
AA6605
18:05
17:58
Landed
Heraklion (HER)
Tus Air
U8729
18:20
18:06
Landed
Bari (BRI)
Air Hamburg
AHO632
18:23
Cancelled
London (LGW)
TUI
BY5554
18:55
19:11
Landed
Thessaloniki (SKG)
Cyprus Airways
CY427 expand_more(1)
19:00
19:20
Landed
Thessaloniki (SKG)
Aegean Airlines
A33494
19:00
19:20
Landed
Gudja (MLA)
Emirates
EK110 expand_more(2)
19:00
18:41
Landed
Gudja (MLA)
Air Malta
KM2108
19:00
18:41
Landed
Gudja (MLA)
Qantas
QF8110
19:00
18:41
Landed
Vantaa (HEL)
Jettime
JTD947
19:05
18:57
Landed
NIce (NCE)
Air Hamburg
AHO643
19:08
20:20
Landed
Zurich (ZRH)
Edelweiss Air
WK370 expand_more(1)
19:10
19:12
Landed
Zurich (ZRH)
Swiss
LX8370
19:10
19:12
Landed
Athens (ATH)
SKY express
GQ602
19:20
19:24
Landed
Bristol (BRS)
Jet2
LS1855
19:25
19:29
Landed
Doha (DOH)
Qatar Airways
QR267 expand_more(2)
19:25
19:02
Landed
Doha (DOH)
RwandAir
WB1485
19:25
19:02
Landed
Doha (DOH)
Virgin Australia
VA6005
19:25
19:02
Landed
Mulhouse basel (BSL)
easyJet
U21273
19:25
19:26
Landed
Tel Aviv Yafo (TLV)
Tus Air
U8107
19:30
19:16
Landed
Luton (LTN)
Air Hamburg
AHO632
19:57
Cancelled
Athens (ATH)
Aegean Airlines
A3908 expand_more(4)
20:00
20:30
Landed
Athens (ATH)
Bulgaria Air
FB1516
20:00
20:30
Landed
Athens (ATH)
Cyprus Airways
CY4908
20:00
20:30
Landed
Athens (ATH)
Emirates
EK4935
20:00
20:30
Landed
Athens (ATH)
Olympic Air
OA6908
20:00
20:30
Landed
Thessaloniki (SKG)
SKY express
GQ550
20:00
20:06
Landed
Beirut (BEY)
MEA
ME261 expand_more(1)
20:45
20:36
Landed
Beirut (BEY)
Air France
AF8173
20:45
20:36
Landed
Birmingham (BHX)
Jet2
LS1269
21:10
21:15
Landed
Athens (ATH)
Cyprus Airways
CY313 expand_more(1)
21:15
21:40
Landed
Athens (ATH)
Aegean Airlines
A33489
21:15
21:40
Landed
Yerevan (EVN)
Wizz Air
W64558
21:45
20:40
Landed
Manchester (MAN)
Jet2
LS943
22:05
21:46
Landed
London (LGW)
easyJet
U28659
22:05
21:53
Landed
Milan (LIN)
VistaJet Malta
VJT431
22:22
22:08
Landed
London (STN)
Jet2
LS1495
22:25
22:11
Landed
Leeds (LBA)
Jet2
LS465
22:30
22:58
Landed
Gothenburg (GOT)
TUI
6B361
22:40
23:05
Landed
Athens (ATH)
Aegean Airlines
A3914 expand_more(3)
22:55
22:42
Landed
Athens (ATH)
Cyprus Airways
CY4914
22:55
22:42
Landed
Athens (ATH)
Emirates
EK4938
22:55
22:42
Landed
Athens (ATH)
Olympic Air
OA6914
22:55
22:42
Landed
Stockholm (ARN)
TUI
6B335
23:10
23:10
Landed
Riyadh (RUH)
Wizz Air
W64610
23:10
22:40
Landed
Athens (ATH)
SKY express
GQ606
23:55
23:28
Landed
Destination
Airline
Flight no.
Scheduled
Est./Actual
Status
Helsinki (HEL)
Finnair
AY1930
00:35
00:43
En-Route
Bristol (BRS)
TUI
BY6459
00:40
01:28
En-Route
Manchester (MAN)
TUI
BY2439
01:20
01:25
En-Route
London (LGW)
TUI
BY4499
02:30
02:26
En-Route
Frankfurt (FRA)
Lufthansa
LH1295 expand_more(2)
03:20
03:51
En-Route
Frankfurt (FRA)
Air Canada
AC9509
03:20
03:51
En-Route
Frankfurt (FRA)
United Airlines
UA9162
03:20
03:51
En-Route
Zurich (ZRH)
Edelweiss Air
WK369 expand_more(1)
03:25
04:16
En-Route
Zurich (ZRH)
Swiss
LX8369
03:25
04:16
En-Route
Belgrade (BEG)
AirSERBIA
JU887 expand_more(1)
04:05
04:36
En-Route
Belgrade (BEG)
Air France
AF5332
04:05
04:36
En-Route
Athens (ATH)
Aegean Airlines
A3901 expand_more(2)
05:00
05:02
En-Route
Athens (ATH)
Cyprus Airways
CY4901
05:00
05:02
En-Route
Athens (ATH)
Olympic Air
OA6901
05:00
05:02
En-Route
Tel Aviv (TLV)
Wizz Air
W64605
06:10
06:21
En-Route
Prague (PRG)
Wizz Air
W64599
06:10
07:09
En-Route
London (LTN)
Wizz Air
W64460
06:40
06:51
En-Route
Athens (ATH)
VistaJet Malta
VJT525
07:00
07:14
En-Route
Athens (ATH)
Cyprus Airways
CY310 expand_more(1)
07:00
07:11
En-Route
Athens (ATH)
Aegean Airlines
A33486
07:00
07:11
En-Route
Athens (ATH)
SKY express
GQ607
07:00
07:05
En-Route
Paris (CDG)
Cyprus Airways
CY380
07:30
07:48
En-Route
Tel Aviv (TLV)
Smartwings
IZ1162
07:30
07:41
En-Route
Athens (ATH)
Aegean Airlines
A3911 expand_more(2)
07:35
07:28
En-Route
Athens (ATH)
Cyprus Airways
CY4911
07:35
07:28
En-Route
Athens (ATH)
Olympic Air
OA6911
07:35
07:28
En-Route
Heraklion (HER)
Tus Air
U8728
07:40
08:00
En-Route
Athens (ATH)
Wizz Air
W64561
07:55
08:16
En-Route
Tel Aviv (TLV)
Smartwings
IZ166
08:30
11:22
En-Route
Aswan (ASW)
Middle East Airlines
ME501
08:40
08:40
En-Route
London (LHR)
British Airways
BA673 expand_more(1)
09:05
09:32
En-Route
London (LHR)
American Airlines
AA6522
09:05
09:32
En-Route
Prague (PRG)
Smartwings
QS1109 expand_more(1)
09:15
09:22
En-Route
Prague (PRG)
Czech Airlines
OK4405
09:15
09:22
En-Route
Athens (ATH)
Gulf Air
GF944 expand_more(1)
09:30
09:43
En-Route
Athens (ATH)
Etihad Airways
EY3170
09:30
09:43
En-Route
Haifa (HFA)
Universal Air
VO552
09:40
08:48
En-Route
Tel Aviv (TLV)
Cyprus Airways
CY110
10:00
10:33
En-Route
Tel Aviv (TLV)
El Al
LY5142
10:10
10:46
En-Route
Athens (ATH)
Aegean Airlines
A3903 expand_more(4)
10:15
10:23
En-Route
Athens (ATH)
Bulgaria Air
FB1503
10:15
10:23
En-Route
Athens (ATH)
Cyprus Airways
CY4903
10:15
10:23
En-Route
Athens (ATH)
Emirates
EK4981
10:15
10:23
En-Route
Athens (ATH)
Olympic Air
OA6903
10:15
10:23
En-Route
Thessaloniki (SKG)
Wizz Air
W64593
10:20
10:29
En-Route
Malta (MLA)
Tus Air
U8254
10:30
10:49
En-Route
Tel Aviv (TLV)
Smartwings
6H588
11:05
11:38
En-Route
Helsinki (HEL)
Norwegian
D82977
11:10
11:25
En-Route
Vilnius (VNO)
Wizz Air
W68044
11:10
11:28
En-Route
Katowice (KTW)
Wizz Air
W61252
11:10
11:36
En-Route
Linkoping (LPI)
Tyrol Air Ambulance
TYW431
11:20
11:50
En-Route
Gdansk (GDN)
Wizz Air
W61792
11:35
12:10
En-Route
Wroclaw (WRO)
Wizz Air
W64581
11:40
12:02
En-Route
Rome (FCO)
Wizz Air
W48268
11:40
11:54
En-Route
Athens (ATH)
SKY express
GQ601
11:50
12:40
En-Route
Copenhagen (CPH)
Jettime
JTD352
12:00
12:24
En-Route
Cairo (CAI)
Cyprus Airways
CY130 expand_more(1)
12:10
12:28
En-Route
Cairo (CAI)
Aegean Airlines
A33484
12:10
12:28
En-Route
Malta (MLA)
Emirates
EK109 expand_more(2)
12:20
12:19
En-Route
Malta (MLA)
Air Malta
KM2107
12:20
12:19
En-Route
Malta (MLA)
Qantas
QF8109
12:20
12:19
En-Route
Warsaw (WAW)
Wizz Air
W61552
12:20
16:06
En-Route
Cairo (CAI)
Egyptair
MS744 expand_more(1)
12:35
12:48
En-Route
Cairo (CAI)
Etihad Airways
EY4961
12:35
12:48
En-Route
Vaxjo (VXO)
Jettime
JTD706
12:55
13:23
En-Route
Thessaloniki (SKG)
Aegean Airlines
A3547 expand_more(2)
13:00
13:02
En-Route
Thessaloniki (SKG)
Cyprus Airways
CY4547
13:00
13:02
En-Route
Thessaloniki (SKG)
Olympic Air
OA6547
13:00
13:02
En-Route
Thessaloniki (SKG)
Wizz Air
W64565
13:00
13:41
En-Route
Doha (DOH)
Qatar Airways
QR266 expand_more(3)
13:05
13:11
En-Route
Doha (DOH)
RwandAir
WB1042
13:05
13:11
En-Route
Doha (DOH)
SriLankan Airlines
UL3137
13:05
13:11
En-Route
Doha (DOH)
Virgin Australia
VA6012
13:05
13:11
En-Route
Copenhagen (CPH)
Jettime
JTD376
13:10
13:26
En-Route
Copenhagen (CPH)
Sunclass Airlines
DK1193
13:15
13:37
En-Route
Gothenburg (GOT)
Sunclass Airlines
DK1791
13:30
13:50
En-Route
Thessaloniki (SKG)
Cyprus Airways
CY426 expand_more(1)
14:00
14:51
En-Route
Thessaloniki (SKG)
Aegean Airlines
A33493
14:00
14:51
En-Route
Stockholm (ARN)
Sunclass Airlines
DK1635
14:05
14:25
En-Route
Oslo (OSL)
Sunclass Airlines
DK1573
14:10
16:40
En-Route
Vienna (VIE)
Austrian Airlines
OS838 expand_more(1)
14:25
14:47
En-Route
Vienna (VIE)
TAP Air Portugal
TP8740
14:25
14:47
En-Route
London (LHR)
British Airways
BA665 expand_more(1)
14:40
14:59
En-Route
London (LHR)
American Airlines
AA6519
14:40
14:59
En-Route
Bahrain (BAH)
Gulf Air
GF945 expand_more(1)
15:10
15:40
En-Route
Bahrain (BAH)
Etihad Airways
EY3171
15:10
15:40
En-Route
Riyadh (RUH)
Wizz Air
W64609
15:20
15:27
En-Route
Tbilisi (TBS)
Georgian Airways
A9774
15:40
16:23
En-Route
Athens (ATH)
Aegean Airlines
A3905 expand_more(3)
15:45
16:11
En-Route
Athens (ATH)
Bulgaria Air
FB1505
15:45
16:11
En-Route
Athens (ATH)
Cyprus Airways
CY4905
15:45
16:11
En-Route
Athens (ATH)
Olympic Air
OA6905
15:45
16:11
En-Route
Munich (MUC)
Lufthansa
LH1769 expand_more(1)
15:50
16:14
En-Route
Munich (MUC)
United Airlines
UA9375
15:50
16:14
En-Route
Yerevan (EVN)
Wizz Air
W64557
15:55
16:25
En-Route
Athens (ATH)
Swiftair
WT145
16:00
Unknown
Iasi (IAS)
Wizz Air
W43694
16:10
16:19
En-Route
Umea (UME)
Fly2Sky
TT1135
16:20
16:44
En-Route
Frankfurt (FRA)
Lufthansa
LH1293 expand_more(1)
16:50
17:05
En-Route
Frankfurt (FRA)
United Airlines
UA9378
16:50
17:05
En-Route
Athens (ATH)
Cyprus Airways
CY312 expand_more(1)
17:00
17:25
En-Route
Athens (ATH)
Aegean Airlines
A33488
17:00
17:25
En-Route
Haifa (HFA)
Universal Air
VO554
17:05
16:29
En-Route
Vienna (VIE)
Austrian Airlines
OS832
17:20
17:32
En-Route
Cologne (CGN)
Compass Air Cargo
QY7063
17:30
17:41
En-Route
London (LGW)
Wizz Air
W65750
18:10
18:19
En-Route
Zurich (ZRH)
Condor
DE1473
18:35
19:00
En-Route
Athens (ATH)
Aegean Airlines
A3913 expand_more(3)
18:35
18:45
En-Route
Athens (ATH)
Cyprus Airways
CY4913
18:35
18:45
En-Route
Athens (ATH)
Emirates
EK4937
18:35
18:45
En-Route
Athens (ATH)
Olympic Air
OA6913
18:35
18:45
En-Route
Yerevan (EVN)
Wizz Air
W64549
18:40
19:27
En-Route
Amman (AMM)
Royal Jordanian
RJ134 expand_more(1)
18:55
18:58
En-Route
Amman (AMM)
Etihad Airways
EY5309
18:55
18:58
En-Route
London (LHR)
British Airways
BA663 expand_more(1)
19:00
19:14
En-Route
London (LHR)
American Airlines
AA6645
19:00
19:14
En-Route
Zurich (ZRH)
Edelweiss Air
WK371 expand_more(1)
19:55
20:13
En-Route
Zurich (ZRH)
Swiss
LX8371
19:55
20:13
En-Route
Basel (BSL)
easyJet
U21274
20:00
20:24
En-Route
Athens (ATH)
SKY express
GQ603
20:05
20:37
En-Route
London (LGW)
TUI
BY5555
20:10
20:45
En-Route
Dubai (DXB)
Emirates
EK110 expand_more(1)
20:10
20:21
En-Route
Dubai (DXB)
Qantas
QF8110
20:10
20:21
En-Route
Bristol (BRS)
Jet2
LS1856
20:10
20:54
En-Route
Split (SPU)
Jettime
JTD9948
20:20
20:11
En-Route
Thessaloniki (SKG)
SKY express
GQ551
20:40
21:13
En-Route
Doha (DOH)
Qatar Airways
QR268 expand_more(2)
20:45
20:50
En-Route
Doha (DOH)
RwandAir
WB1486
20:45
20:50
En-Route
Doha (DOH)
Virgin Australia
VA6022
20:45
20:50
En-Route
Athens (ATH)
Aegean Airlines
A3909 expand_more(2)
20:55
21:41
En-Route
Athens (ATH)
Cyprus Airways
CY4909
20:55
21:41
En-Route
Athens (ATH)
Olympic Air
OA6909
20:55
21:41
En-Route
Beirut (BEY)
MEA
ME262
21:25
21:36
En-Route
Birmingham (BHX)
Jet2
LS1270
22:00
22:53
En-Route
Beirut (BEY)
Cyprus Airways
CY120 expand_more(1)
22:00
22:45
En-Route
Beirut (BEY)
Aegean Airlines
A33480
22:00
22:45
En-Route
London (LGW)
easyJet
U28660
22:40
22:50
En-Route
Manchester (MAN)
TUI
BY2575
22:50
23:06
En-Route
Manchester (MAN)
Jet2
LS944
22:55
23:12
En-Route
London (STN)
Jet2
LS1496
23:15
23:30
En-Route
Leeds (LBA)
Jet2
LS466
23:20
Scheduled
Gothenburg (GOT)
TUI
6B362
23:50
Scheduled
Flying To and From Larnaca Airport
This page provides information about the destinations that can be reached via Larnaca Airport.
Planning a trip? Save money on car hire by booking in advance

Was your flight delayed or cancelled?
You may be eligible to receive up to 600 EUR compensation per person in your party..
Claim Now!
Beat the Queues
Don't stand sweating for 45 mins waiting for Security. Get a fast track and get through in 5 mins or less.
Book now
Lounge like a VIP
Avoid the crowds. Get discounted access to the VIP airport lounge. Its not as expensive as you may think.
Book now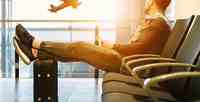 There are a variety of shops, as well as cafes and restaurants, some of which are open 24 hours...